The Inland Ocean Shop!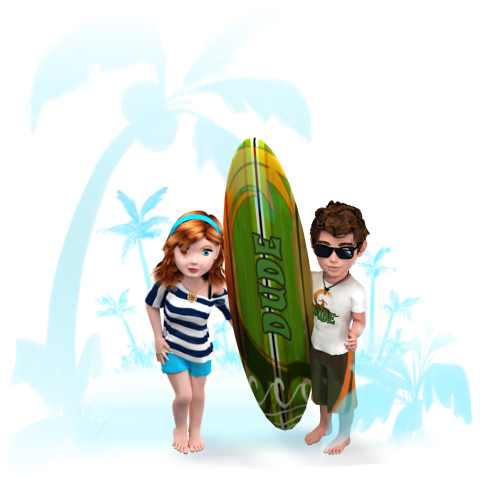 Whoa! We hit the waves big time, surfing comps, the whole works, and man was it a blast! Now we're going to be heading back - home-sweet-home (well, it's not really our home, like who would live in a store?), but, dude, we used to spend so much time there we were like, "We should go home to our shop!" and we're back! So, we're going to be hanging at the Inland Ocean Shop starting this anniversary and we're giving it a way needed make over, because totally, when we first walked in, we were like "DUDE!"

That's the message we got from our Inland Ocean surfing duo, turns out, with all their travelings no one has seen them in ages!

Between renovating, straightening up and being cool in general, we know you will want to know all about them!

So, as it gets closer to our anniversary you will be hearing more from them and what they are doing!

Also, more information will be coming about the anniversary and all the exciting things that we have planned!

So check back often!

Mother's Day Flowers!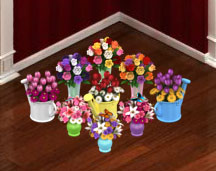 Show your Mother how important she is in your life and how much you appreciate her love and support, with a bouquet of Mother's Day flowers!

Mother's Day Flowers will be arriving in the Gift Shoppe at 3:30 PM Pacific Time (6:30 PM Eastern Time) Friday, May 10th!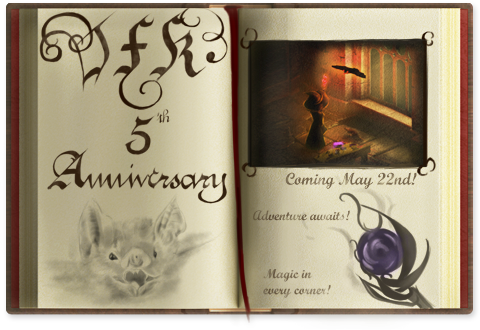 Avast, Me Hearties!
Aye, for those that be space pirates there be new booty to be had!

If ye be one of the lucky ones and not numbered among the dead, a life as a space merchant could be in yer future.

Arrr, not any land lubber can be a space merchant matey, it takes a seaman, Aye, a seaman! Those that be willing to sail into danger and fight! I can see ye got the makings of greatness matey, so I'll let you in on a secret---what ye be needing is a map, a treasure map, aye the kind only that lass Solaria can read with her Destiny lamp as she calls it. If ya find a map, ye be bringing it t' her!

Finding a map is risky business though, many a ship ye'll be sending to the deep before ya find one, and sending out a ship to follow it will take gold and silver, but it be a small price when new booty, treasure and gold await ye.

Once yer ships are out among the stars they be taking a mighty long while to get back, 'Tain't much good just waitin' around for 'em though, if ya don't check to see if yer crew got poisoned by giant spiders or taken captive by cut throats and scallywags, them won't be come'n back unless ya send 'em medicine or pay ther ransome. If ye be wantin' to know, the Galactic Trading Post has all the news about yer vessels among the stars.

Now me hearty, when yer ship comes back, there might be no other booty than an old shoe, but if luck blows a favorable wind, yer ship will sail back from its long voyage laden with gold and treasure fit for a king! Arrr, fit for the king ye'll be matey!

Ye'll be ready to start a life as a space merchant when the lass has her Lamp on the counter!!

Good luck to ye! Treasure and fame await, if ya have the nerve t'go aft' it!